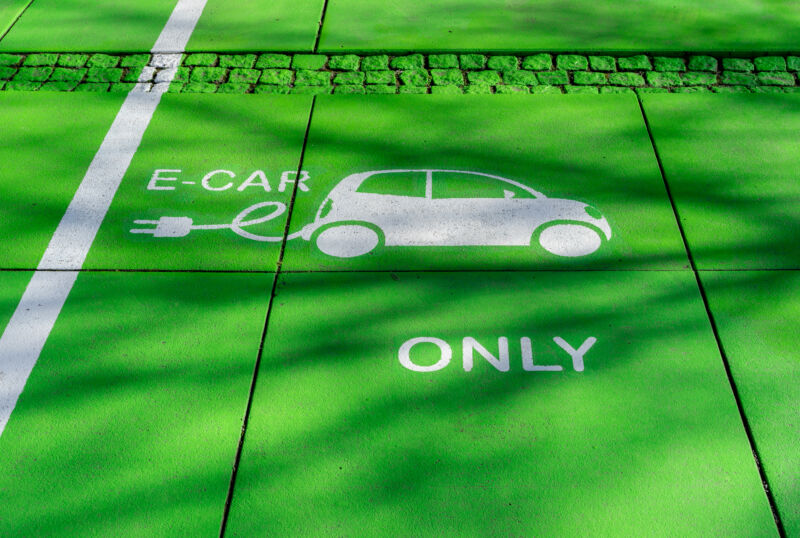 Enlarge / If we're serious about decarbonizing, the internal combustion engine has to go by 2030-2035, according to a new study. (credit: Reinhard Krull/EyeEm/Getty Images)
If you listen to electric vehicle naysayers, switching to EVs is pointless because even if the cars are vastly more efficient than ones that use internal combustion engines—and they are—that doesn't take into account the amount of carbon required to build and then scrap them. Well, rest easy because it's not true. Today in the US market, a medium-sized battery EV already has 60–68 percent lower lifetime carbon emissions than a comparable car with an internal combustion engine. And the gap is only going to increase as we use more renewable electricity.
That finding comes from a white paper (pdf) published by Georg Bieker at the International Council on Clean Transportation. The comprehensive study compares the lifetime carbon emissions, both today and in 2030, of midsized vehicles in Europe, the US, China, and India, across a wide range of powertrain types, including gasoline, diesel, hybrid EVs (HEVs), plug-in hybrid EVs (PHEVs), battery EVs (BEVs), and fuel cell EVs (FCEVs). (The ICCT is the same organization that funded the research into VW Group's diesel emissions.)
The study takes into account the carbon emissions that result from the various fuels (fossil fuels, biofuels, electricity, hydrogen, and e-fuels), as well as the emissions that result from manufacturing and then recycling or disposing of vehicles and their various components. Bieker has also factored in real-world fuel or energy consumption—something that is especially important when it comes to PHEVs, according to the report. Finally, the study accounts for the fact that energy production should become less carbon-intensive over time, based on stated government objectives.
Read 5 remaining paragraphs | Comments
Source: https://arstechnica.com/?p=1784275
Proactive Computing found this story and shared it with you.