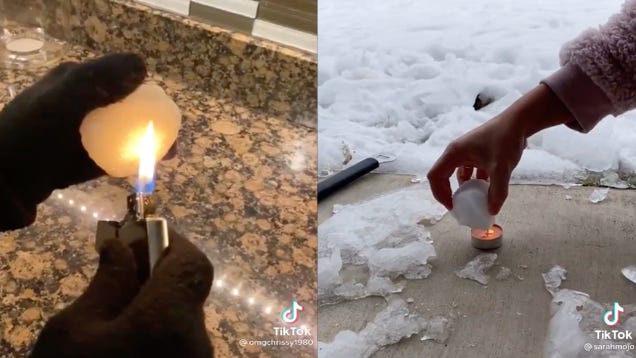 Have you seen those viral videos on TikTok and Twitter where users are burning snow to "prove" that it's actually fake? Needless to say, the snow is real. The viral videos actually show a perfectly normal reaction to placing the flame of a lighter or match against a snowball. But that hasn't stopped these videos from…
Source: https://gizmodo.com/tiktok-users-are-burning-snowballs-in-viral-videos-to-p-1846322841
Proactive Computing found this story and shared it with you.